March 2020 disrupted the world unlike no other time.
With Covid-19 having most of us, if not all, working from home, I have a more amenable schedule.  It allows me to run more than ever.
Tonight was a special night.  As I was talking to my friend Jiyun (right at the beginning of the most recent run), I was compelled to run up into the old neighborhood (where we owned a home circa 2003-2006).  After struggling to get through a new "green" path (and running beyond the normal 2-3 kilometers I would usually run), I rediscovered myself in the "Central Park" area of our community.  Over time, the Highlands built 2 larger parks with the complementary sports fields and a tennis court to boot.  I forgot there were 3 distinct areas.
Here's the first one: 
At first, I was going to post my video I took during that day, but the quality was so poor.  Fortunately, I found a better image of the field on the city's website.  My video failed to do it justice.  It's a very large and amazing area that includes:
(a) Baseball Field
Benches
Drinking Fountain
Lacrosse Field
Parking
Play Equipment
Restrooms
Soccer Field (Grass)
Soccer Field (Turf)
Softball Field
The second field has a nice fence around it:
Then I realized there was a bigger field.  This place brings back some sad memories where I accidentally pushed my older twin's head into some monkey bars when he was around 3 years old and he cried more than I had ever seen.  I still feel guilty to this day.  Here's the field:
Finally, there are tennis courts that round out all the wonderful recreational facilities that were literally right below our old home.  The video didn't turn out to be so great.  (So, I'll plan on getting some nicer photos later to show you how nice all the amenities were)
About 10 more minutes into the run, I found myself finally back at my old home – looking at the rear:
Frankly, the new owners had greener thumbs.  It was definitely covered with more shrubs and trees than I expected.
A little known fact that I don't share with many is that I sold a home to the 2004 Major League Baseball home run title holder.  On top of that, another fun fact is that another Major League pitcher bought our house from us before we went back to Korea in 2006.  And before Putz bought the home from us, a 3rd major league pitcher bought the home just 2 houses away.   I remember seeing his Ferrari being shipped from his previous residence.  You didn't see many extremely expensive sports cars sitting in the driveways of our neighborhood.  Frankly, you needed to "qualify" to purchase one of our homes on "Ivy Way" by NOT making more than set income (when we originally obtained our house).  Fortunately, they allowed us to sell them at "market price" though — possibly to help us find a way into the next income level???
Proof of the "income restrictions" were very evident for the neighborhood.  Soon after our homes were built, they decided to erect a set of apartments right behind us that were "lower income."  Our neighbors were quite concerned initially when they made the announcement.
They were "right behind" the tight driveway behind our home.
After migrating towards the front, I felt I'd be bothering my old neighbors by taking a photo.  Instead, I took a pic of another home down the street.  However, I found an old listing picture with redfin.
And then saw the price!  O.M.G.!  We paid ~$285K in 2003 and sold it for ~$439k to that baseball player a little less than 3.5 years later.  We thought we "won" the real estate game, but today, it's supposedly worth ~$638k! (Then again, in a similar period of time, my parents sold their Puyallup area home for around $118k and they purchased it for around $30-40k?  So, maybe we didn't "win" as much as my parents did?  By the way, the house and the land have COMPLETELY changed.  The colors, the landscaping, the interior…that was a fun exercise in reliving memories!)
I guess we shouldn't be too surprised.  Right in front of our current apartments, there are townhomes selling for ~$748k to $922k.  So, the $638k for our old home is a "steal" given that it's a detached home with land — albeit a tiny piece.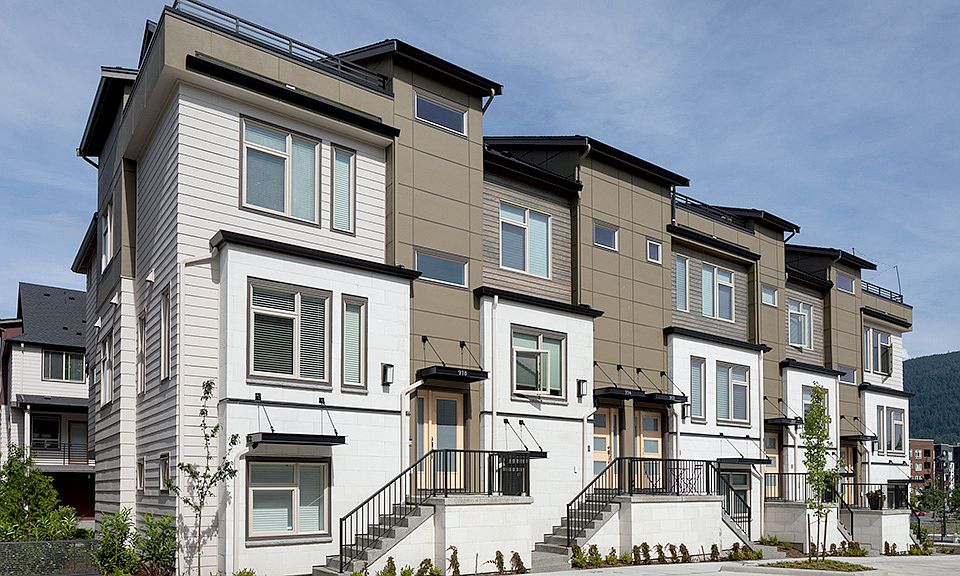 Part of the reason why I was hoping to run into my old neighborhood was to show Jiyun the amazing community above us.  Here are a few of them…but NOTHING compared to those on Harrison & Grand Ridge.
Harrison Street Homes
On the lower end, you have homes that would only cost you a cool $1.8 million:
But if you want something a little nicer, you could drop $11,787/mo in  monthly mortgage payments.  If you have cash, just $2.5 million nets you this small 5 beds, 5 baths home.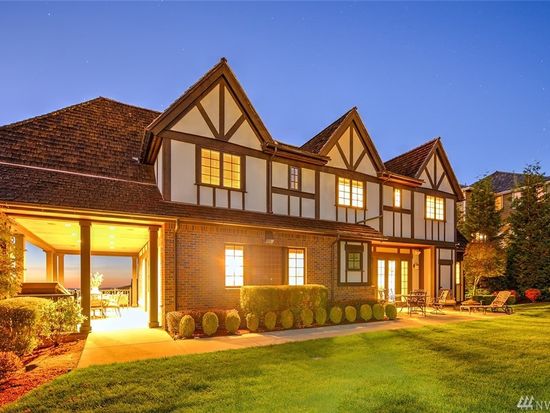 And if you have a 1/2 mill more, you can have this modern beauty: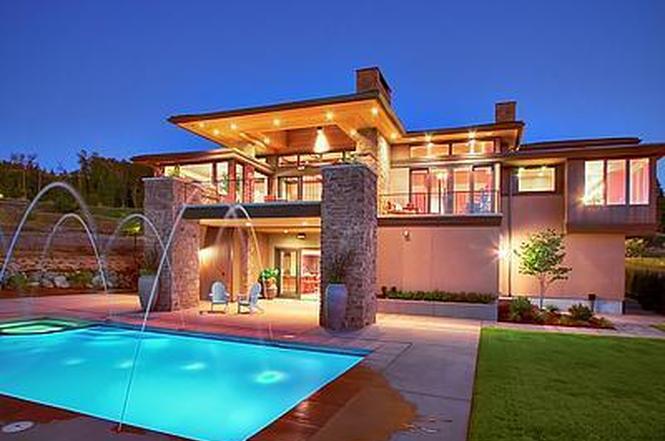 Harrison Drive Homes
Now, Harrison Street and Harrison Drive are two different streets.  As a result, I wonder if they designed the homes on the "Drive" differently.  You can see some of them.
Here's a very contemporary home that last sold for $2.2 million: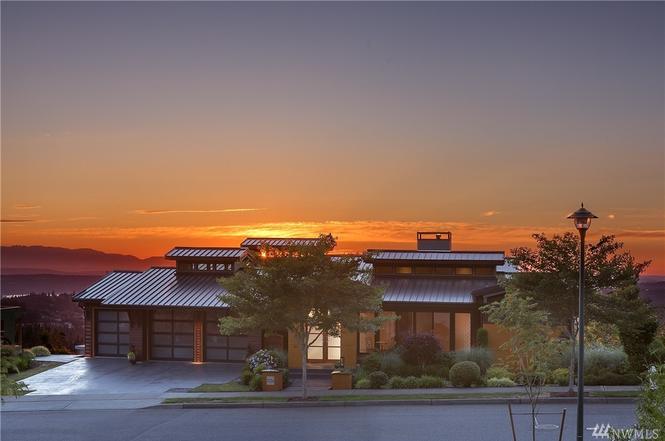 And on the higher end, you have this $3.4 million ultra modern abode:
But due to the tech money and other forms of funds in the Puget Sound these days, you have an even more expensive residential unit selling for $3.795 million on the same street:
 Grand Ridge Drive "Estates"
This is where the information is more sparse and the images of the homes are more rare.  Above Harrison Street and Drive are these larger plots with homes on them.  At the end of 2018 and early 2019, this home was approaching $4 million in market value: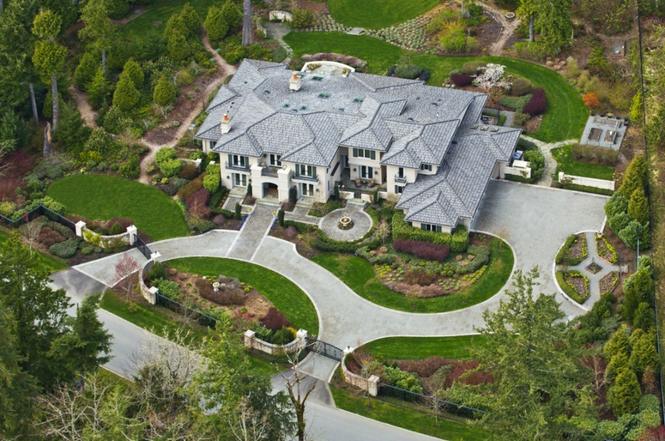 It does sit on 2.06 acres of land.
Not as expensive at $2.8 million, this home sold in 2017 including the 2.39 acres it sits on: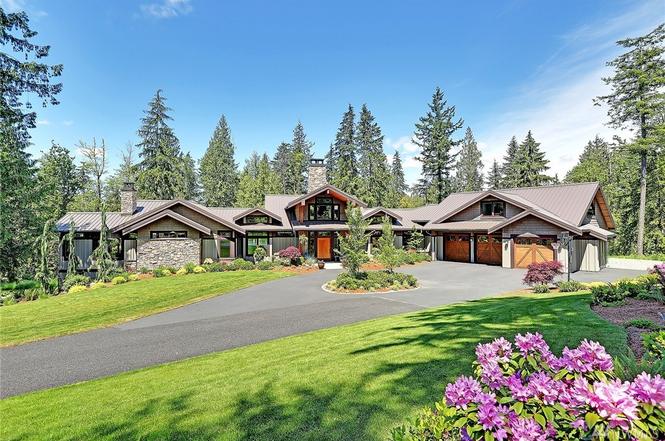 This 6 beds, 7 baths estate is currently on the market for just shy of $4 mill on 2.25 acres of land:
Basically, there are a few nice homes above our past humble domicile.
Finally, this was the incredible view I wanted to share, if it was clear.  Unfortunately, it wasn't these past few days, but I did find a nice pic that represented what I saw quite regularly when driving or running up into the "high"lands.